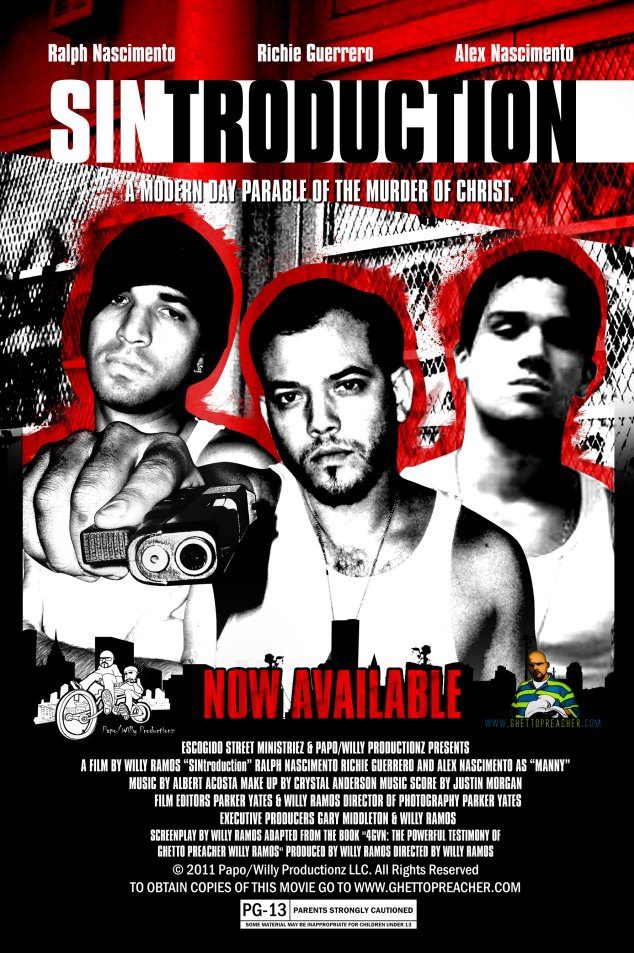 "SINtroduction" (A short film directed by Willy Ramos) ***SOLD OUT!!!***
$10.00
In Stock
Inspired by the first chapter from his book "4GVN", Willy Ramos directs this short film based on a modern day parable of the murder of Christ. It's a must see with youth groups!
DVD Includes:
-THE MAKING OF THE MOVIE
-BLOOPERS
-TRAILERS
DELETED SCENES (WITH COMMENTARY)
-A SERMON BY WILLY RAMOS
& MUCH MORE!!